NTP-50: Single Cell Tray Packer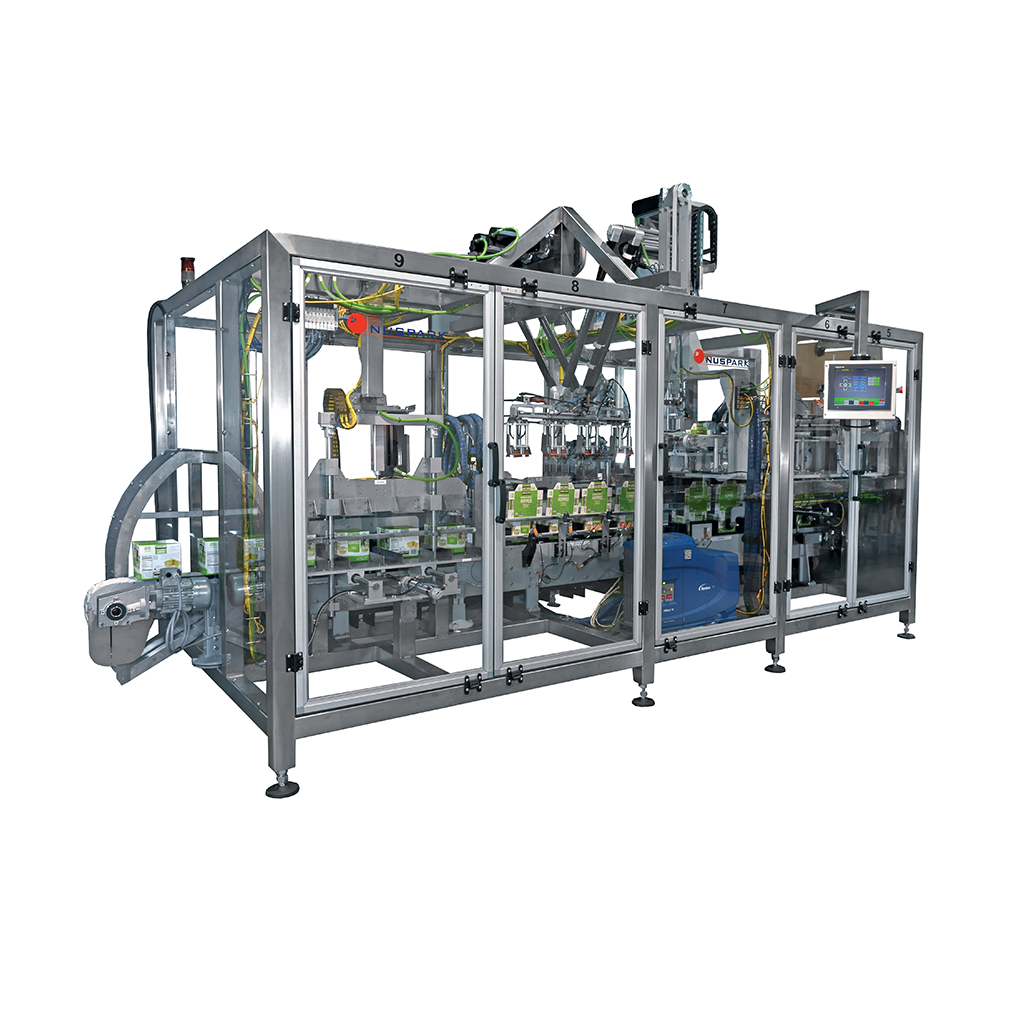 NTP-50: Single Cell Tray Packer
Body
The single cell tray packer combines three separate operations into a single unit on your production floor. The equipment will form the tray/carton, load the product, and seal all within one frame.
3 in 1 single cell technology – form, load, and seal on one frame
DELTA Style 2 axis robot – single head or multi head
Precise, Repeatable technology
High speed top load up to 50 trays/cartons per minute or 600 products/minute
Smallest industry footprint – 160″ length X 78″ width
Heavy duty welded tubular stainless steel frame
No tools changeover – generally less than 5 minutes
Technical Parameters
Drive
AC Motors (product transfer), Servo Drives ("Delta" Loader, Tray Forming)
Speed
NTP-50: Up to 50 cartons/trays per minute or 600 products/minute
Case Size Range
Per product specification
Adjustments
Minimal Adjustment for Tray Blank Size, less than 5 minutes
Tray Sealing
"Nordson" Glue system.
Magazine Capacity
2 ft. (~800 blanks)
Frame
Stainless Steel
Guarding
Full length polycarbonate with extruded anodized aluminum frames.
Finish
All parts in contact with product are stainless steel, anodized aluminum or plastic.
Electrical
"ELAU" C-400 Programmable logic motion controller Color touch screen HMI.NEMA 12 wiring and enclosures.3-Color stackable warning lights.
Pneumatics
"FESTO"
Installation Requirements
Power: 230 VAC/45 Amps. or 480 VAC/20 Amps. 3 phase, 50/60 Hz Air: 90 PSI, 10 cfm.