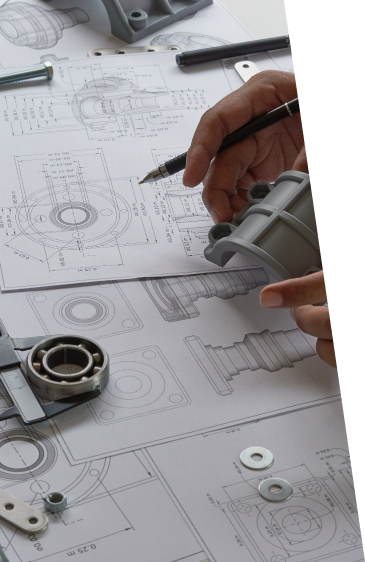 4 engineers meet at a family home in Toronto to create a plan for providing consulting and design services in their fields of expertise.
Nuspark moves into its first manufacturing facility and begins to produce ultrasonic weldment cells for the automotive industry, expanding into outlet assembly and clip insertion cells within the same year.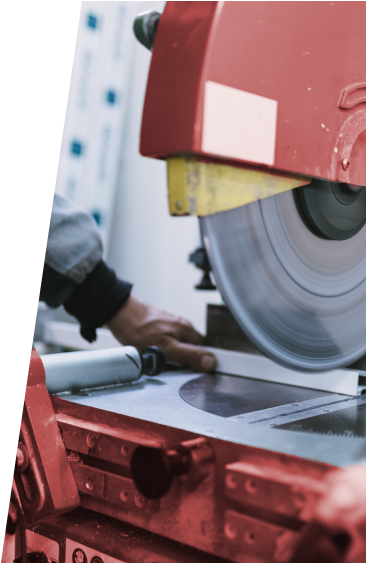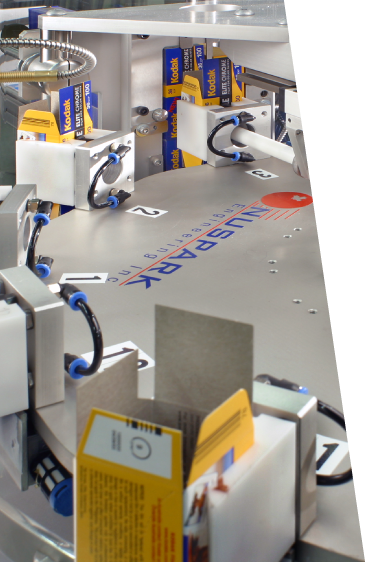 First automation equipment is developed, an automatic carton packing machine, the VRC-60. The smallest vertical cartoner available at the time. 30 units are delivered to Kodak, most are still in production today.
Demand for the VRC-60 from the confectionary and pharma lead to standardization of the VRC-60 design. This is now the first standardized packaging machine available from Nuspark.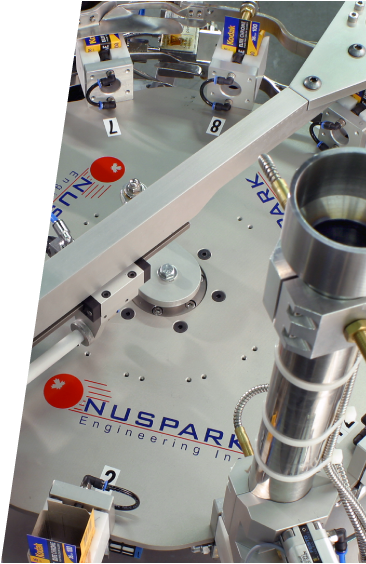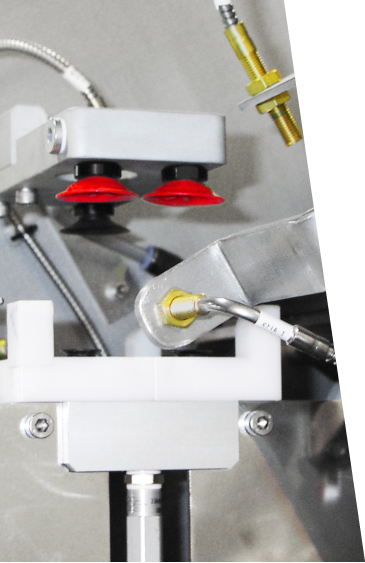 Specific requirements from Pharma industry prompt further development of the VRC-60, resulting in the HRC-60 automatic cartoning machine development. The HRC-60 was in essence the VRC-60 vertical cartoning machine turned on it's side to allow pharma specific options. Moved into a larger facility, doubling available real estate.
Standardized the HRC-60 while growing our automotive sector. We also installed and integrated our first packaging automation line containing multiple Nuspark end-of-line packing machines.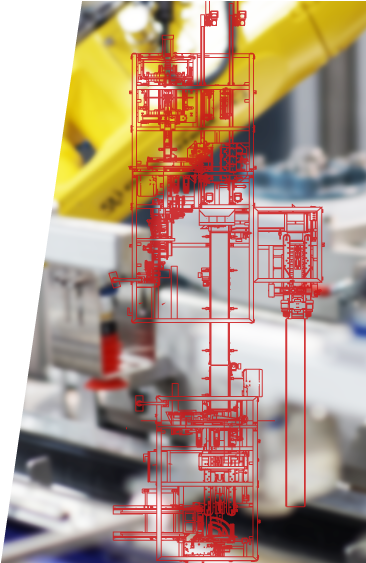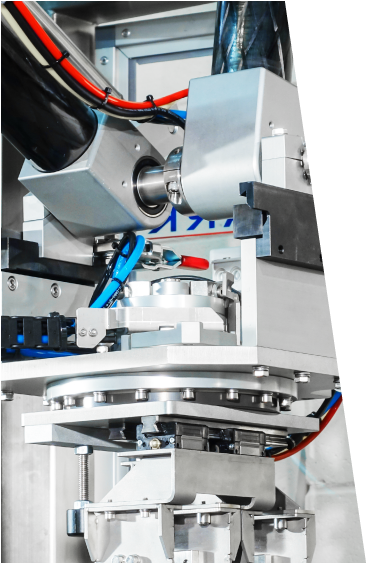 Began development of top loading for case packing and tray packing automation leading to the creation of the nuspark delta robot module, the first machine utilizing the delta robot was an NTL-50. The NTL-50 is a modular top loading machine which allows stand-alone top loading without requiring reinvestment into upstream or downstream automation equipment. The delta has become our most common robot in top load packing applications. The NTL-50 and delta were standardized this year.
Continued development of top loading applications and supporting modules while providing equipment to large multinationals.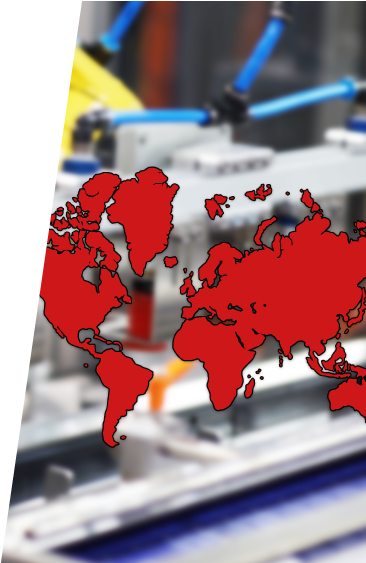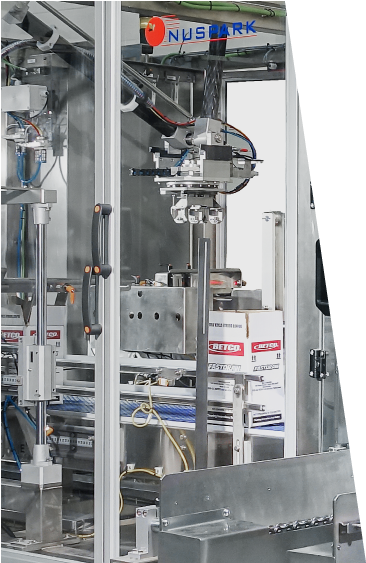 First single cell case packer introduced, the NCP-25. One of the few packaging machines combining case erecting, case loading, and case sealing into a single compact frame at the time. Greatly reducing installation complexity, increased reliability, compact footprint, and washdown capability allowed the machine to excel. This was introduced along with the NP-15 washdown palletizer, allowing Nuspark equipment to operate with raw food and other clean room environments.
Entered the single serve instant beverage market (K-cup compatible, Nespresso compatible and other related products) by introducing our first first coffee packaging machine, the NTP-20 tray packer. A modified NCP-25 case packing machine, capable of forming trays instead of erecting cases, now offering tray forming, tray loading, and tray sealing within a single frame.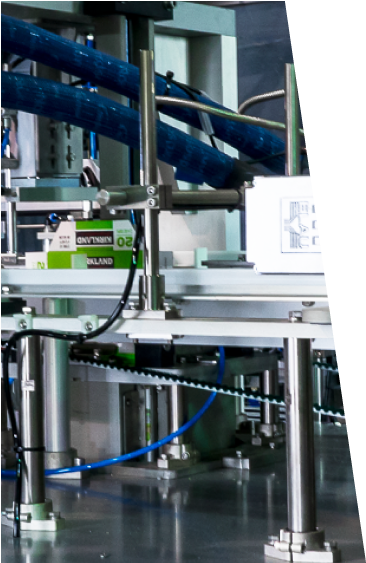 Steady growth of the single serve instant beverage market (SSIBM) prompted further machine development. Results include the NTP-30 (capable of 30% speed increase over the NTP-20) and NTP-10 (a low speed machine geared towards new entrants to the market). We also received request for low speed case packaging equipment to match well with the NTP-30 capabilities (as the case rate was getting on the high side of efficient hand packing.) Development on the NRCP-5 was completed this year to fill that gap for a SSIBM customer, it is now one of most flexible fully automated case packers available on the market. First full secondary packaging line installed and integrated by Nuspark, which automated the product from filling stage out to being palletized and shipment ready.
Introduced one of the only stand-alone tin tie applicators available on the market, the NTT-35. Joined as official Fanuc integrator.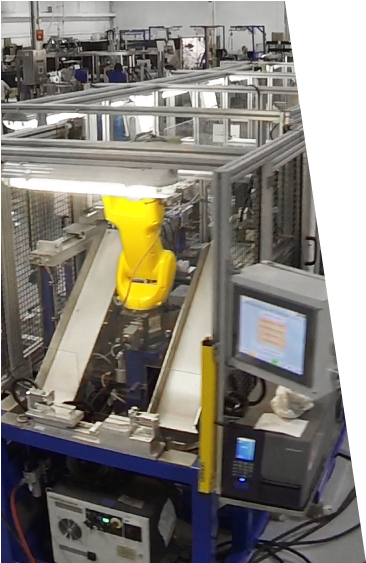 Integrated 21 industrial automation robots to key automotive customers. Robotic cells completed tasks such as automatic welding, assisted assembly, and quality control automation. Moved to a new state of the art manufacturing facility with a total available 30,000 sqft.
Nuspark joins Rychiger Group, alongside Rychiger AG, Zellwag AG & Formeleon. In conjunction with our standard solutions, we offer expanded turnkey automation solutions utilizing Nuspark End-of-line in combination with Rychiger Filling and Sealing, Zellwag specialized healthcare solutions, and Formeleon custom assemblies. Beyond current equipment synergies, all four companies have been family owned and share a strong passion for innovative engineering solutions, synergizing on an organizational level from the onset of our cooperation.