NTL-R : Robotic Top Loader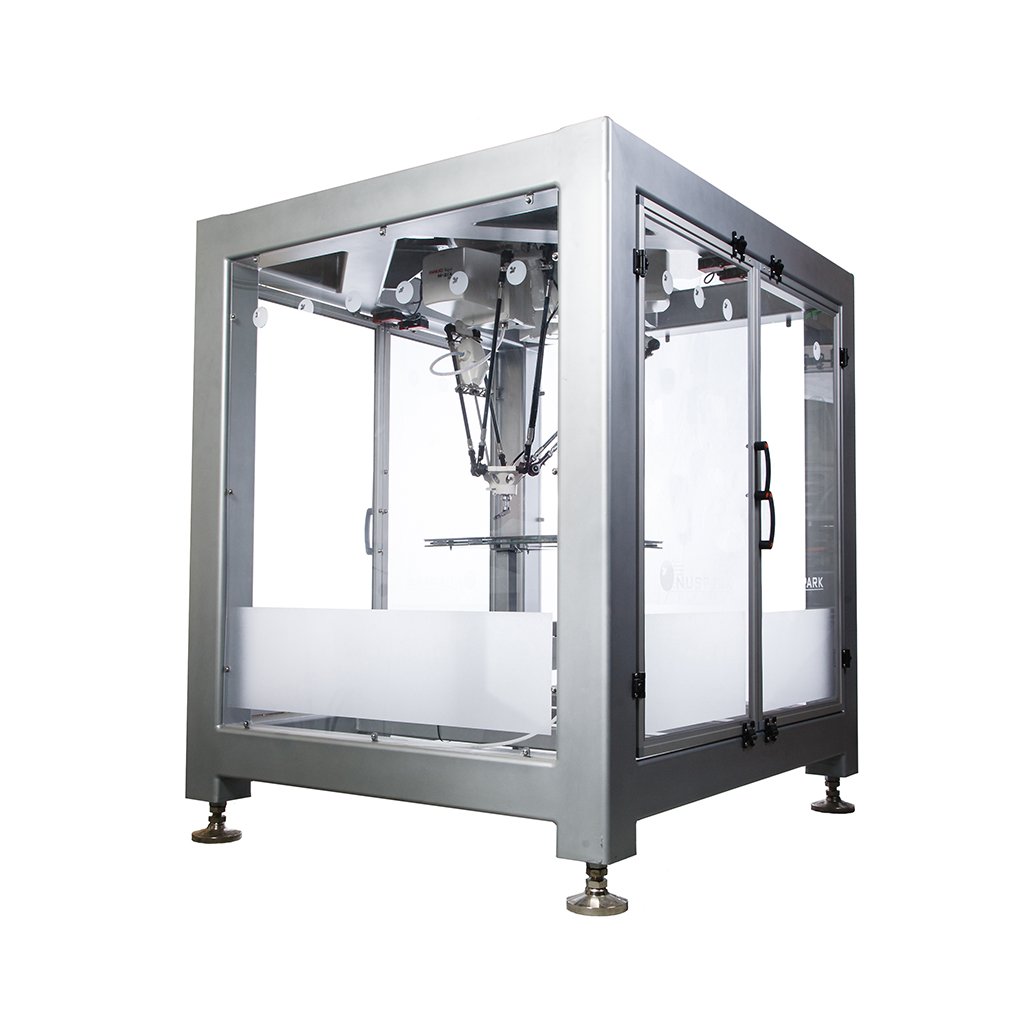 NTL-R : Robotic Top Loader
Body
Industrial robot top loading module able to reach speeds up to 120 picks per minute. Loads single or multiple cases, trays, or cartons at once. Vision equipped, extremely flexible system capable of handling many product variations with little to no changeover. Available as stand alone top loading or integrated with your currently owned packaging machines. Can be coupled to Nuspark's NCE-25 case erector and NTS-25 top sealer for a complete automatic case packing machine or coupled to NTF-60 for a complete tray packing machine. Can also serve as automatic carton packing machine.
• Integrated robot up to 6 axis, articulated arm or 3 axis delta
• High speed top load up to 120 picks per minute
• Tool-less changeover – less then 10 minutes
• Economic footprint
• Stainless steel frame STANDARD
• Washdown available
• Vision system available
Technical Parameters
Drive
AC Motors (Case and product transfer)
Robot
FANUC Spider style robot
Speed
Up to 120 picks per minute (single robot)
Up to 240 picks per minute (dual robot)
Product Size Range
Per Project Specification, maximum envelope 24" (L) x 16" (W)
Case Size Range
Length: max – 24" (610mm) ;
Width: max – 16" (406mm) ;
Height: max – 16" (406mm)
Adjustments
Quick Changeover with available Hand-wheel size adjustments throughout.
Frame
Tubular Steel or Stainless Steel
Construction
Full length polycarbonate with extruded anodized aluminum frames guarding interlocked with door safety switches.
Finish
Powder coat epoxy. All parts in contact with product are stainless steel, anodized aluminum or plastic.
Controls
Omron or Allen-Bradley
Pneumatics
Festo
Installation Requirements
Power: Voltage 480 VAC/15 Amps. 3 phase, 50/60 Hz. Control voltage: 24VDC. Air: 90 PSI at 10 cfm