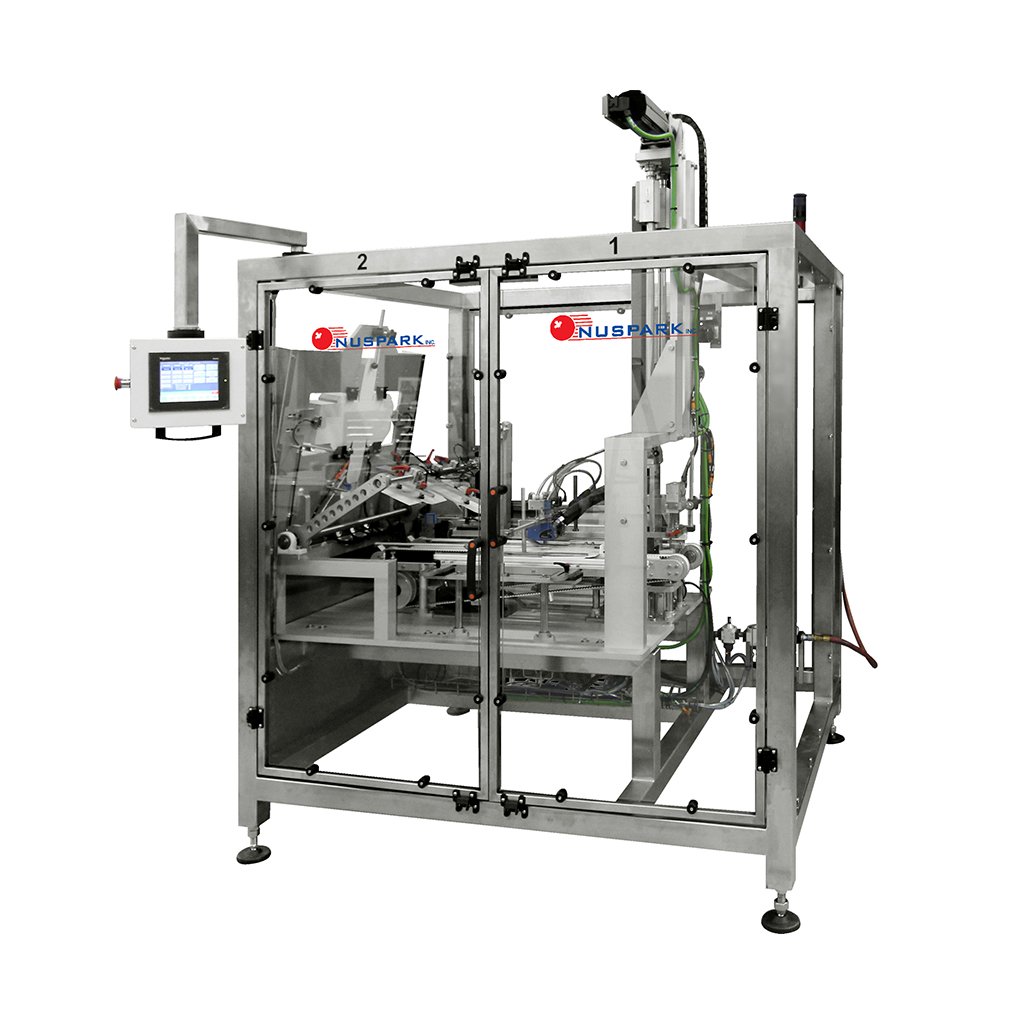 Body
The servo tray former will automate your tray erecting process on the production floor.
2-stage servo-driven forming
Active blank magazine
Precise, Repeatable technology
Nordson glue system
High speed tray forming up to 60 trays per minute
Heavy duty welded tubular stainless steel frame
No tools changeover – generally less than 5 minutes
Equipment is built for your cartons, all elements are modular
Technical Parameters
Drive
Servo drives
Speed
Up to 60 trays per minute
Tray Size Range
Per product specification
Adjustments
Minimal Adjustment for Tray Blank Size, less than 5 minutes
Tray Sealing
"Nordson" Glue system.
Magazine Capacity
1 ft. (~700 blanks)
Frame
Stainless Steel
Guarding
Full length polycarbonate with extruded anodized aluminum frames.
Finish
All parts in contact with product are stainless steel, anodized aluminum or plastic.
Electrical
"ELAU" C-400 Programmable logic motion controller Color touch screen HMI.NEMA 12 wiring and enclosures.3-Color stackable warning lights.
Pneumatics
"FESTO"
Installation Requirements
Power: 240 VAC/30 Amps. or 480 VAC/15 Amps. 3 phase, 50/60 Hz Air: 90 PSI, 10 cfm.